"I don't care about 'getting back to civility'. That's not my goal. I think civility is a concept that's designed to protect the powerful, because the powerful determine what's civil and what's not civil. And calls for civility are always designed to insulate the powerful, whose incivility is codified into law and policy. I don't give a shit about civility, or getting back there."
– Rebecca Traister –
Hey, fellow feminist bookworms! This Weekend Watch is an amazing conversation between activist and co-creator of Black Lives Matter, Alicia Garza, and feminist author and columnist Rebecca Traister. When this talk was filmed, Traister had just published her third non-fiction book, Good and Mad: The Revolutionary Power of Women's Anger, and the two sat down in California to discuss the transformative way that women's anger has reshaped society since the beginning of time.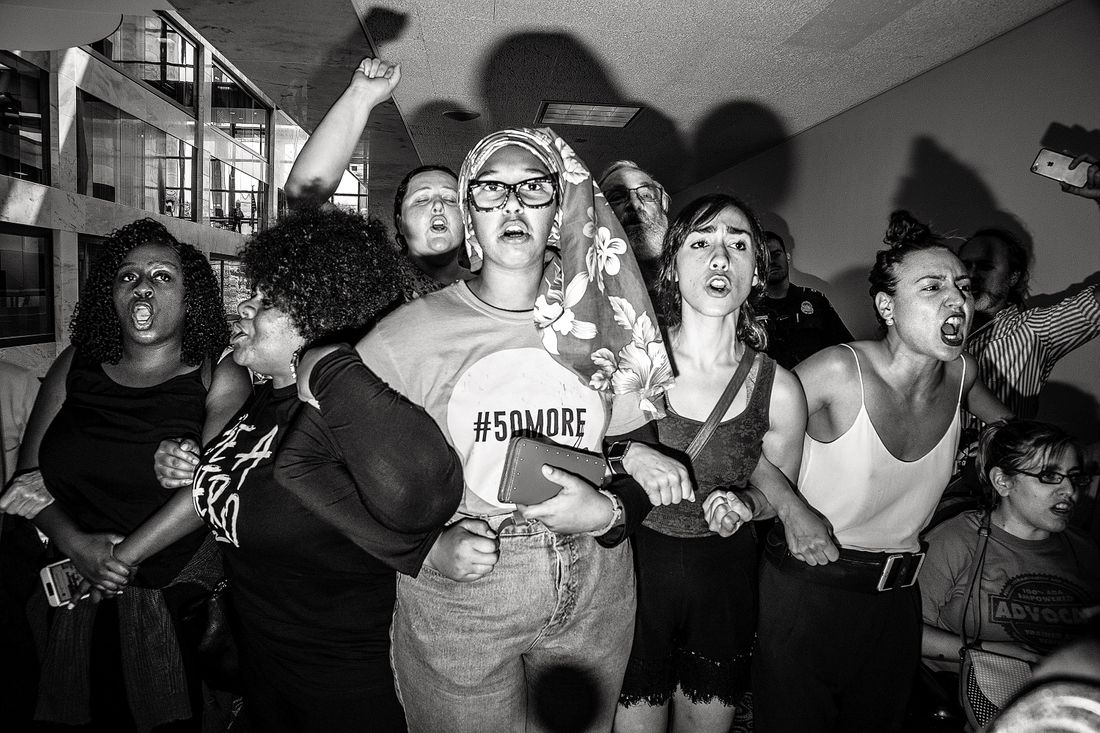 The two cover so many topics that are as timely as ever today, even though this talk was filmed in the wake of the Women's March on Washington and the explosion of the #MeToo movement, started by Tarana Burke. Tuck yourself into your favorite corner with your comfie socks and get ready to hear two incredibly powerful women discuss race, gendered double standards, social movements, #MeToo, screaming at shitty politicans, women listening to one another, intersectional feminism, and harnessing our rage to bring about a better, more equitable society for everyone.
"Black feminism is a clarification, saying that it ain't feminism
if it doesn't include all of us."
– Alicia Garza –
The main takeaway from this talk (and this book) is that women's anger is enormously socially and politically consequential, even though it doesn't get treated as such. And the more we understand our own power, and the impact our voices can have when we yell out about injustice, the more unstoppable we become.
xoxo